I would most likely use the map resume to complete project 3. One reason because I never heard of map resumes and I would like to try something new. I want the reader to know about the type of person I am the experiences and accomplishments in my life. I would add pictures/images of special times in my life and also text to explain the images/pictures. I would add images that better explain the person that I am and images of the times when I accomplished something.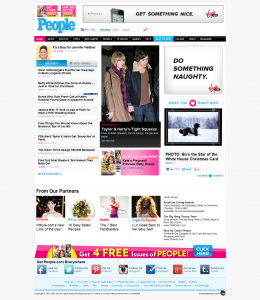 The People Magazine Site (Below)
Rhetorical Analysis
The purpose of this magazine is to inform people about what exactly celebrities are doing and where they were last seen. The audience of this magazine is young and older females that are interested in the celebrities and their whereabouts. I think the intended audience is young adults because some images on this website are handsome men and the question above or below the picture says the sexiest man alive. The probable reader would most likely be 18 and above (age), female (gender), students, bloggers, fashion designer or journalist (occupation), education (high school or college level). I can tell based on the images in the magazine because the images are I see on the page or of young adults, handsome men and celebraties with the latest fashion's on. After reading the content on the page it promotes people to subscribe to the magazine and follow them on Twitter and like them on Facebook.
Design Element Analysis
The images on the page are working within the page because it shows the reader what celebraties are wearing and how they look, they use emphasis on the word People because it is the name of the magazine, it also uses color contrast to not bore the viewer, they also use bold lettering to let the reader know what the article is about, it also used size contrast to let the reader know what is important and what is not, the online magazine uses alignment to be organized and it also uses typeface as well.
Design and Rhetorical Analysis
The design elements meets the needs of the rhetorical element because the purpose of the online magazine to get people to subscribe to the magazine and pull the viewers attention by having different articles about celebrities and images to show people the latest fashion.
Copyright and attribution: The online uses the video to advertise TV networks like OWN, it uses images to catch the reader attention so that they can read the articles. The magazine use things like Facebook, Twitter, Instagram, and videos to promote the People magazine.